Televangelist Suzze Osmond
is on the run.
She's half naked.
And barefoot.
And she's looking for God.
Let's pray she doesn't find him.
Superstar televangelist Suzze Osmond has fallen from grace.
Gone down market. Big time.
Nothing sexual. Nor financial.
None of the usual foibles that befall the high and mighty when they crash and burn. Coming down is a bitch and as best she can figure, God himself is out to get her. For a while, she's content to hide out in her empty mansion with only a disapproving angel and an argumentative commode for company. But the answers to what happened, and why, are on the outside.Thus begins Suzze's quest as she treks, half naked and barefoot across recession-racked America, squatting behind dumpsters and slinking down deserted streets, hanging out in paradise and motivating the multitudes – all while struggling to keep her irritable bowel syndrome at bay.
Amazon Verified Purchase
Entertaining, satirical view of religion, politics and life.
... Fans of George Carlin and Bill Maher
might feel quite at home with the language. ... Not for the faint of heart, this story will force some readers
to examine the basis of their belief structure.
Love the humor,
love the cleverness, love the developing story,
love the War on Christianity theme.
Amazon Verified Purchase
I absolutely love reading Suzze's story.
She's so full of sass and I love to think of her character evolving from this Pastor's wife, always pretty and perfect facade to this take no bull, uncensored broad that just doesn't want to have to answer to anyone. Such a satisfying read. It is relevant and perverse. There are moments that make you go "what the ???" and there are times where you have to say, "man, I wish." This book is just what I need when I feel like the only person in the world who is challenging the religious right. I hope this book takes off and brings the genre with it.
I'm so glad to read some fiction that finally satisfies the humanist reader in opposition of religion.
It gets more magical with every chapter
...takes magical realism as a genre and expresses Christianity in the same terms.
Amazon Reader
A superbly written story
. . . Entertaining, thought-provoking, captivating and mystical
Amazon Reader
A good throw back to the 60's and 70's
... a fun read which makes you think you are back in time reading a Tom Robbins book.

Amazon Verified Purchase
Awesome surprise within these pages,
leaves you wanting more. ...The writing style of this book is definitely on par with the style of a favorite author of mine, Chuck Palahniuk of Fight Club and Choke fame. I have a particular distaste for televangelists, and receive a sick pleasure from the role they've undertaken in this story. I cannot wait to see how the rest of this story unfolds.
Amazon Reader
Tom Robbins meets Bill Maher in anti-religion comedy romp.
This is the work of smart writers who have done their homework in crafting zippy dialog and a fast-paced narrative in a complex, layered plot. They evoke a Tom Robbin's happy snideness in offbeat characters. Just in Episode One, I was entertained by many an imaginative, surprising scene and plot point.
Amazon Reader
Slow down, enjoy the journey.
... somewhere along the way, Susie grabbed me. Perhaps it was her final angry confrontation with her toilet butler or Mathew, her angelic mini me statue...I don't know, but somewhere, Susie's delusions, her cynical but realistic assessment of her predicament, her gritty realization that all she wanted was to be home setting on a park bench, with or without disciples at her feet...it all suddenly became a story that I need to see to the end.
Artful, cynical good fun.
Could this silly bit of fluff and puff,
this slap-stick comedy serve up and address real moral and ethical questions and then honestly and cleverly answer them? . . . hints of Voltaire and Vidal, Tom Robbins and Tom Wolfe.
I say give it a try.
What a way to bring "the sign" to the masses.
Has to be one of the most imaginative interpretations ever.
Bold and in-your-face, but very effective.

Not for Scaredy-Cat Christians
I was told, "This will challenge your faith." No it won't. Nor has it. This thing takes Christianity and does everything it can to belittle it, and demean it, and trash it, but nothing can trash the glory of Jesus.

Bowel Movements? Seriously?
Hapless, witless, evangelist bimbo Suzze Osmond sees her world explode and hits the road, only to discover that whatever it is that's after her (God?) won't leave her alone. Written more like a TV episode than a conventional novel, she bounces from one conflict to the other each interrupted by her need to move her bowels, a relief that rarely comes. Somehow it all works.


Move Over Jesus is an atheist fairy-tale
that pays homage to Voltaire and Vidal, Christopher Hitchens and Richard Dawkins, Jon Stewart and Jon Oliver, Bill Maher and all the others of their militant atheist ilk. No doubt, it falls short of their greatness. Far short. Regardless, it is a first rate speculative satire (Probably written for TV, unsellable and repackaged here, is my guess), dark, disturbing, urban, fun to read, pure escapist pap. But I defy you not to love Suzze Osmond, a heroine for our times.


As a Christian, I'm tired of my faith being challenged
...all churches suffer from charlatans and liars and cheats
... don't need for my faith to be challenged It is
vile, filthy and dirty
and I don't want to read about it.

Love to Hate Religion?
Move Over Jesus is old school satire meets modern day quest. Think Gulliver's Travels meets Lord of the Rings with a little Breaking Bad thrown in to contemporize it. On the surface, it's an easy read, fast-paced, fun, but will it appeal to those who do not or cannot read between the lines for
a thousand nuances and allusions?
Hard to say.
Fiction, 348 'Print' Pages
 Picaresque Humor, Satire, Magical Realism
 Strong Female Lead
 Audience: Artists, Atheists, Feminists,
 Humanists, Freethinkers
 Episodes 1-2-3
Podcast Sponsorship 
Fundraising for Organizations
Is your Audience or Membership
Artist | Atheist | Feminist | Humanist | Free-Thinker?
There's a fit.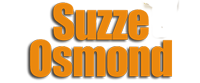 Funny. Perverse. Magical.
Get It Now
Amazon | B&N Nook | Apple iBooks | Kobo
Only $4.99, one time, then free forever.
Are you one of us?
This may help you decide.
See if you can find yourself below.
>>> Do you enjoy these Genres?
Apocalyptic, Adventure, Dark Comedy, Urban Humor
Literary Satire, Political Satire, Religious Satire
Atheist Fiction, Humanist Fiction
Christian Contemporary, Christian Comedy, Christian Mystery and Suspense
Religious Erotica, Religious Humor, Religious Mystery and Suspense
Lesbian Pulp Fiction
Near Future Speculative Fiction
>>> Do you enjoy reading about these Topics?
War on Christians, War Against Christianity
Secular Humanism, Freethinker
Christian Recovery, Escaping Christianity
Atheist Movement, Militant Atheist, New Atheism
>>> Do you enjoy these Authors and Thinkers?
Richard Dawkins, Helen Fielding, Sam Harris, Christopher Hitchens, Tim LaHaye, Bill Maher, Chuck Palahniuk, Terry Pratchett, Leah Remini, Tom Robbins, Fay Weldon, Milo Yiannopolous
>>> Did your brain latch on to 2 or 3? Maybe more?
Then you'll love Suzze.
If not, thanks for your time -- and have a great day!

Don't forget to tell a friend.
© Copyright 2017 William Cruse
All Rights Reserved