BillCruseBooks
support for
Atheist | Humanist | Freethinker
Blogs, Organizations, and Podcasts
Trying to Raise a Few Dollars?
T-shirts and coffee mugs not doing so well?
This might be a more productive way to raise money
for your Group, Meetup, or Organization.
(And more fun.)
How does it work?
Tell your membership about our Atheist-Humanist-Feminist Heroine and earn 100% of the net income from book sales.
Not 6%, or 10%, which is typical for most promo items, but 100% of the net income.
Simply direct your members to

your custom landing page, e.g. SuzzeOsmond.com/YourOrgNameHere   or put
a direct link to Amazon with Your Unique Promo Code on your website, emails, etc., whichever you prefer. (Details below)
How much can you raise?
Episodes 1, 2, and 3 of Suzze Osmond Ex-Christian retail on Amazon for $4.99.
Amazon's fees are 30%, or about $1.49.
Our income (your income) is 70% of $4.99 or about $3.50.
(Which is about what you earn from a t-shirt sale, with a price point 80% less).
For our dear friends in Australia, New Zealand, the Netherlands, U.K., the metric is the same, applied to your currency.
What do you have to do?
Tell your membership about Suzze, and the contribution she might make, not only to your ongoing fundraising efforts, but to help create a Popular, Fictional. Atheist Heroine. (We got the idea from Prof. Richard Dawkins. Ask us how.)
Send an email, make an announcement in your newsletter, put a banner or sidebar on your website and social media accounts. How much is up to you.
We'll provide you with images and copy .
We are not asking for an 'endorsement' or a review.

If you like Suzze and think it worthwhile, so much the better.
But if not -- well not everybody has the same tastes. Leave it up to your membership to decide.
How do we track the results?
Amazon reports to us, we report to you.
Amazon's standard terms and conditions apply.
What if it doesn't work?
Then you stop.

Nothing ventured, nothing gained.

There is no upfront cost to you.
What if it works great and my group buys a bazillion copies?
Then you earn $3.5 bazillion dollars.
But let's be realistic, Suzze Osmond Ex-Christian is an easy, fun, membership-pleasing way to raise a few thousand dollars.

And, there is no expiration date. As long as you're happy, we're happy.

The point to keep in mind is that you earn about the same amount whether you sell a $25 t-shirt or a $4.99 book.

Lower price point, much higher margins and hours of entertainment. What's not to love?
Is Suzze a good fit for your Organization?
You decide.
Do you have a literate membership? (Of course you do.)
Do they read fiction?
Do they like satire?
Strong female characters?
Are they Artists, Atheists, Humanists or Freethinkers?
Ask yourself this:
What could be easier to promote than an Episodic Adventure starring a Former Televangelist who runs around half-naked and barefoot looking for God? (And He's afraid she's going to find Him!)
   There's a talking commode with a philosophical bent.
   The sky is full of nanobugs.
   India is preparing to invade.
   eJesus is terrorizing children.
   And the J-Man himself? Well, he can't quite seem to get his act together.
   It's Funny. It's Perverse. It's Magical.
Best of all -- it only costs 5 Bucks, same as a cup of coffee. (Or tea.)
Nothing up front, no commitment.
What's not to love?
Regardless of your decision, thank you for the good work you're doing in your community and around the world in spreading a message of Rationality, Humanism and Free-Thinking. We share the same goals.
Amazon Verified Purchase
Entertaining, satirical view of religion, politics and life.
... Fans of George Carlin and Bill Maher
might feel quite at home with the language. ... Not for the faint of heart, this story will force some readers
to examine the basis of their belief structure.
Love the humor,
love the cleverness, love the developing story,
love the War on Christianity theme.
Amazon Verified Purchase
I absolutely love reading Suzze's story.
She's so full of sass and I love to think of her character evolving from this Pastor's wife, always pretty and perfect facade to this take no bull, uncensored broad that just doesn't want to have to answer to anyone. Such a satisfying read. It is relevant and perverse. There are moments that make you go "what the ???" and there are times where you have to say, "man, I wish." This book is just what I need when I feel like the only person in the world who is challenging the religious right. I hope this book takes off and brings the genre with it.
I'm so glad to read some fiction that finally satisfies the humanist reader in opposition of religion.
It gets more magical with every chapter
...takes magical realism as a genre and expresses Christianity in the same terms.
Amazon Reader
A superbly written story
. . . Entertaining, thought-provoking, captivating and mystical
Amazon Reader
A good throw back to the 60's and 70's
... a fun read which makes you think you are back in time reading a Tom Robbins book.

Amazon Verified Purchase
Awesome surprise within these pages,
leaves you wanting more. ...The writing style of this book is definitely on par with the style of a favorite author of mine, Chuck Palahniuk of Fight Club and Choke fame. I have a particular distaste for televangelists, and receive a sick pleasure from the role they've undertaken in this story. I cannot wait to see how the rest of this story unfolds.
Amazon Reader
Tom Robbins meets Bill Maher in anti-religion comedy romp.
This is the work of smart writers who have done their homework in crafting zippy dialog and a fast-paced narrative in a complex, layered plot. They evoke a Tom Robbin's happy snideness in offbeat characters. Just in Episode One, I was entertained by many an imaginative, surprising scene and plot point.
Amazon Reader
Slow down, enjoy the journey.
... somewhere along the way, Susie grabbed me. Perhaps it was her final angry confrontation with her toilet butler or Mathew, her angelic mini me statue...I don't know, but somewhere, Susie's delusions, her cynical but realistic assessment of her predicament, her gritty realization that all she wanted was to be home setting on a park bench, with or without disciples at her feet...it all suddenly became a story that I need to see to the end.
Artful, cynical good fun.
Could this silly bit of fluff and puff,
this slap-stick comedy serve up and address real moral and ethical questions and then honestly and cleverly answer them? . . . hints of Voltaire and Vidal, Tom Robbins and Tom Wolfe.
I say give it a try.
What a way to bring "the sign" to the masses.
Has to be one of the most imaginative interpretations ever.
Bold and in-your-face, but very effective.

Not for Scaredy-Cat Christians
I was told, "This will challenge your faith." No it won't. Nor has it. This thing takes Christianity and does everything it can to belittle it, and demean it, and trash it, but nothing can trash the glory of Jesus.

Bowel Movements? Seriously?
Hapless, witless, evangelist bimbo Suzze Osmond sees her world explode and hits the road, only to discover that whatever it is that's after her (God?) won't leave her alone. Written more like a TV episode than a conventional novel, she bounces from one conflict to the other each interrupted by her need to move her bowels, a relief that rarely comes. Somehow it all works.


Move Over Jesus is an atheist fairy-tale
that pays homage to Voltaire and Vidal, Christopher Hitchens and Richard Dawkins, Jon Stewart and Jon Oliver, Bill Maher and all the others of their militant atheist ilk. No doubt, it falls short of their greatness. Far short. Regardless, it is a first rate speculative satire (Probably written for TV, unsellable and repackaged here, is my guess), dark, disturbing, urban, fun to read, pure escapist pap. But I defy you not to love Suzze Osmond, a heroine for our times.


As a Christian, I'm tired of my faith being challenged
...all churches suffer from charlatans and liars and cheats
... don't need for my faith to be challenged It is
vile, filthy and dirty
and I don't want to read about it.

Love to Hate Religion?
Move Over Jesus is old school satire meets modern day quest. Think Gulliver's Travels meets Lord of the Rings with a little Breaking Bad thrown in to contemporize it. On the surface, it's an easy read, fast-paced, fun, but will it appeal to those who do not or cannot read between the lines for
a thousand nuances and allusions?
Hard to say.
Will Your Members Embrace Suzze?
Download a few Key Scenes and see for yourself.
What will your Landing Page look like?
Questions? Comments?
Let's Get Started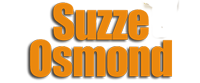 Funny. Perverse. Magical.

Don't forget to tell a friend.
© Copyright 2017 William Cruse
All Rights Reserved
Suzze Branding and Website by LeRoy Leonard